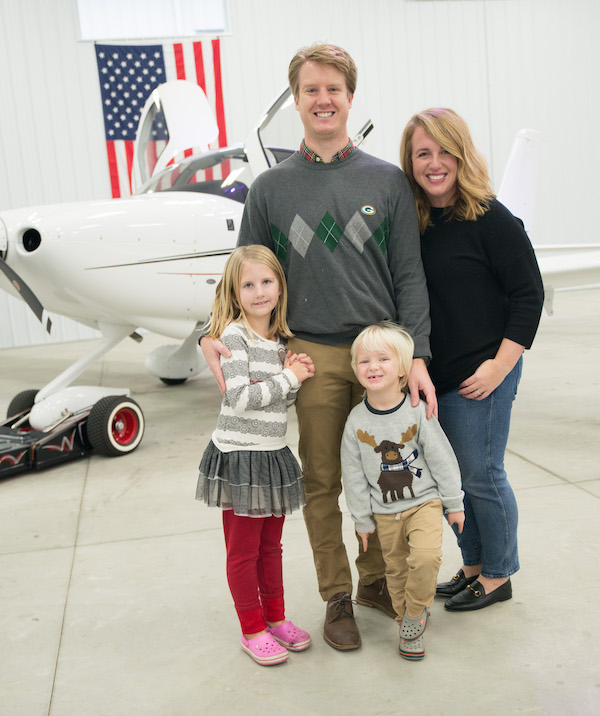 Luke Fuszard is a father, husband, and business leader at a small health care company. After growing up in Green Bay, attending Harvard Business School, and working for a short time in Birmingham, Alabama, Luke returned to Wisconsin. He and his wife, Abbey, chose to settle in Middleton, a community that Luke's ancestors helped settle nearly 150 years ago.
Luke is active in his community. He was a founding member of the Wisconsin chapter of the New Leaders Council, a progressive training organization. He now serves as the chair of the Advisory Board, which engages progressive leaders in fostering a new generation of young people interested in public service, running for office, or leading community organizations.
In Middleton, Luke served on the City of Middleton Community Development Authority, on the Workforce Housing Committee and taught hunter safety with the Wisconsin Department of Natural Resources.
Luke and Abbey's children, Aidan and Ted, attend Middleton public schools. They are also active in their worship community at St. Bernard's Catholic Church where Luke volunteers as a Catechist.
In addition to his commitments to family, community, and work, Luke is a diehard pro wrestling fan. But maybe don't ask him about that unless you're prepared to hear a two-hour recap of WrestleMania VII from 1991.